I love summer, it stays light for so long the weather has been delightful. It's slushy season. I've been walking along
Puddingstone
in the evenings (after 7 equals free parking). It's glorious and I know that in California we need rain, but right now I'm just enjoying some rather lovely summer days and nights.
I've been working on fixing up our backyard, replacing some of the dead grass with some prettier (and drought tolerant) options. Currently still working on the clean up portion, but once I get into the more decorative parts I'm thinking I'd like to go with a kind of Wonderland-meets-Labyrinth motif. I think it would be a fun way to combine a couple of my favorite movies.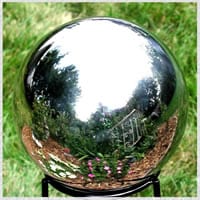 I wonder if I could find a Hoggle garden gnome somewhere???
Between working in the yard, a couple of 2-mile walks earlier in the week and the trek to Top Deck at Dodger Stadium the other night I've been doing pretty well with keeping active. Luckily for me the weather has been pretty nice this week. Here's a quick look:
A view from my hike/walk @ Frank G Bonelli Park/Puddingstone
Hello Kitty night @ Dodger Stadium
Hope you are having a lovely summer! Cheers to you.