I loved Lucy Liu's dress so much I wanted to show it off...here. Here are my four of my favorites...and one of my least favorites.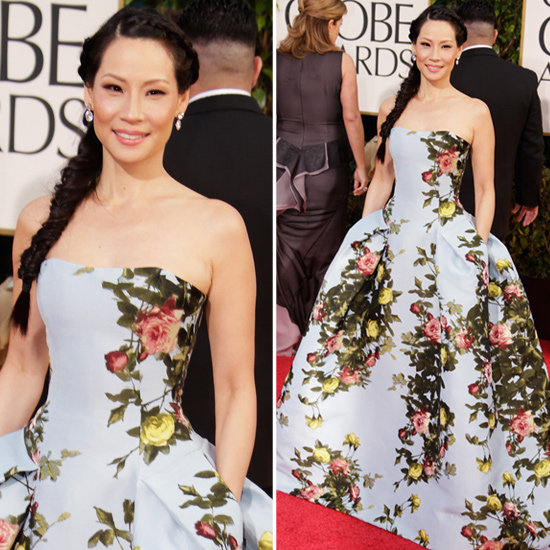 Not big into awards shows in general, but if I worked on Fashion Police I would totally show some love to Lucy Liu and her dress at the Golden Globes (and if I ever needed a fancy dress...I'd so steal this look!)
I love love love both of these ladies, so happy that Jennifer Lawrence won for Silver Linings Playbook...great movie! As for Zooey, she's just never not adorable.
I still watch My So-Called Life when it's on TV. Can't believe this is Angela Chase now...so pretty and put together. I've only watched a couple of episodes of Homeland, but Claire Danes will always have a place in my heart.
Gotta love a cute little black and white number, I do! Yay for Fey!
Um, sorry Jessica Chastain, better luck at the next show...live and learn?